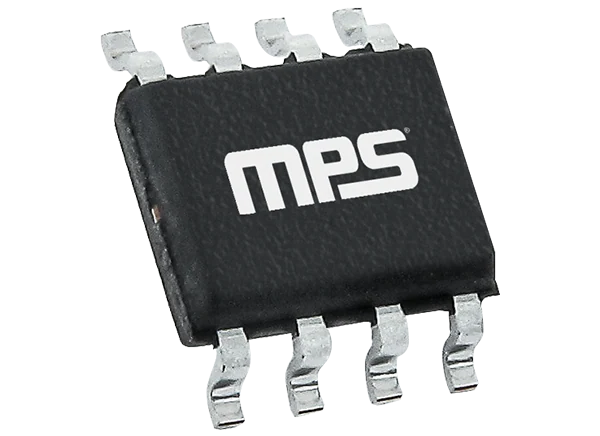 Monolithic Power Systems (MPS) MP6610 55V 3A Half-Bridge Power Drivers offer current measurement and regulation features in a small pin package. The MP6610 features up to 3A of output current across a wide 4V to 55V input voltage range is ideal for driving brushed DC motors, solenoids, and other loads. The device has an internal current-sense circuit that delivers an output voltage proportional to the load current. Additionally, the MP6610 supports cycle-by-cycle current limiting and regulation. All these features do not require the use of a low-ohmic shunt resistor.
The MPS MP6610 55V 3A Half-Bridge Power Drivers incorporates internal diagnostic and protection features, including Open-Load Detection (OLD), Over-Current Protection (OCP), Under-Voltage Lockout (UVLO), and thermal shutdown.
The MP6610 is housed in 8-pin TSOT23-8 and SOIC-8 packages. Due to the small pin spacing, the TSOT23-8 package is only recommended for applications up to 45V unless conformal coating or encapsulation is
used.
Features
Wide 4V to 55V operating input voltage
Up to 3A output current
Internal half-bridge driver
Cycle-by-cycle current limiting and regulation
Low on-resistance:

100mΩ High-side MOSFET (HS-FET)
120mΩ Low-side MOSFET (LS-FET)

No control power supply required
Simple, versatile logic interfaces
Inputs compatible with 2.5V, 3.3V, and 5V logic
Open-Load Detection (OLD), Over-Current Protection (OCP), Under-Voltage Lockout (UVLO), and thermal shutdown
fault indication output
Thermally enhanced package
Available in TSOT23-8 and SOIC-8 packages
Typical Application
more information: https://www.monolithicpower.com/en/mp6610.html