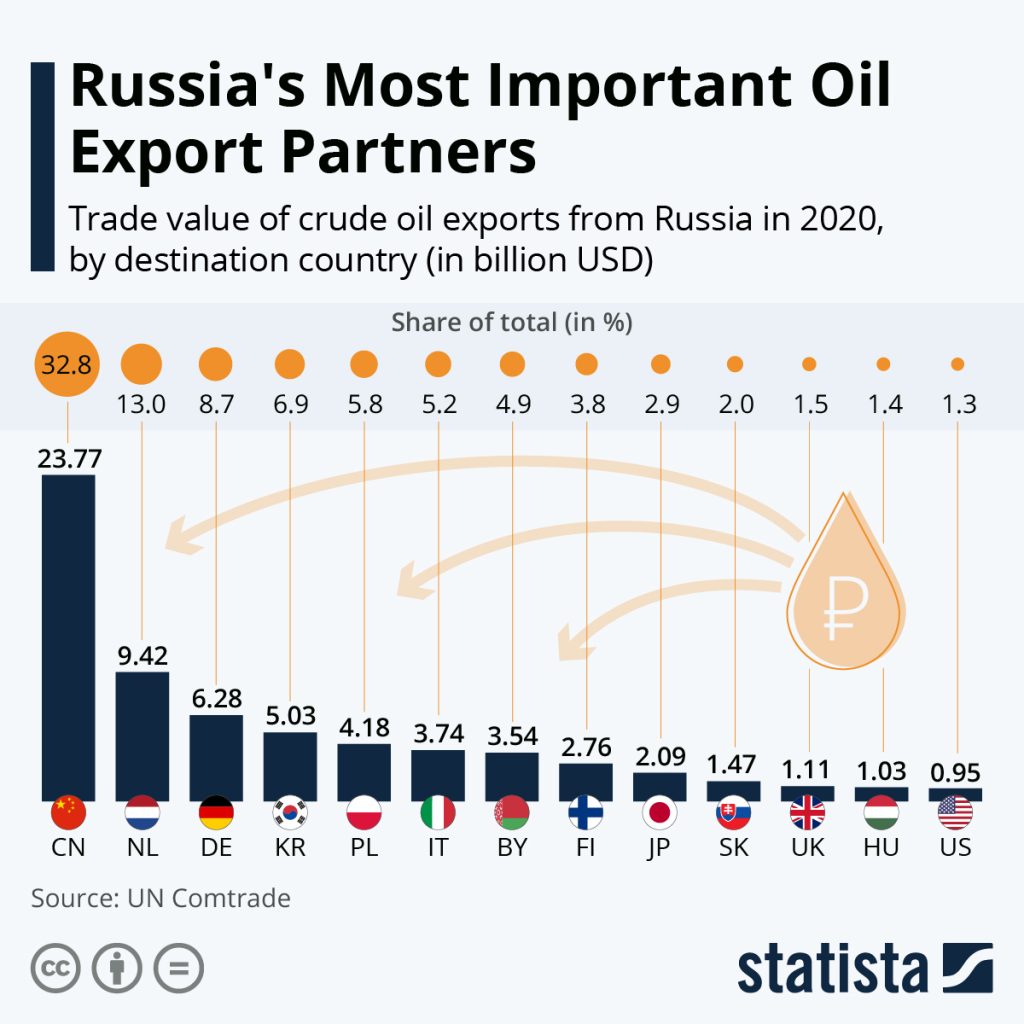 According to the  latest UN Comtrade data, the combined effect of a US-EU import stop would be significant despite China being the largest recipient of Russian oil by a large margin.
Even just taking into account the countries included at the top end of this list, a ban would remove over 40% of Russia's trade value from oil exports.
Counting the imports from all EU countries and the United States, this figure is more than  48% – trade worth $35 billion in 2020.